Sold
Out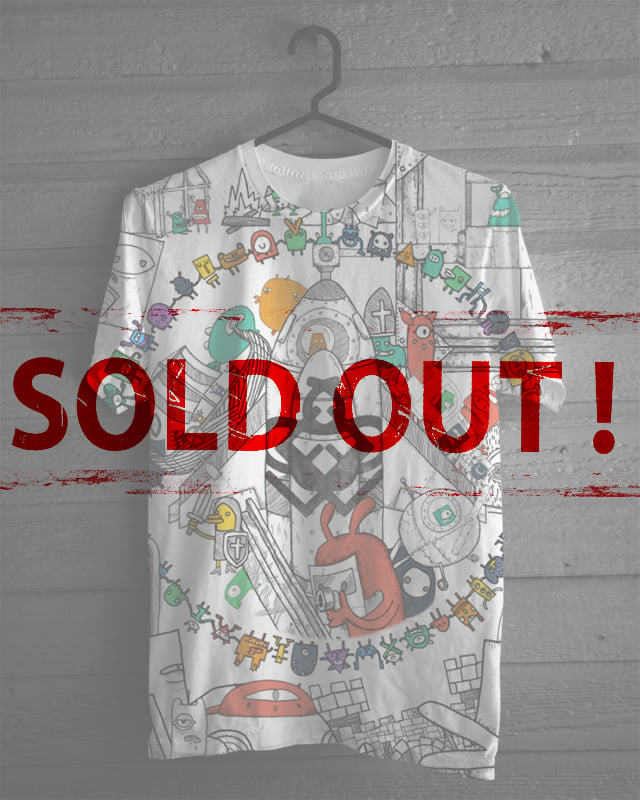 'H.C.A.D.C' Animation T-Shirt (1-side Sublimation)
£

15.00
**One-off limited run - won't be printed again**
All over one side sublimation dyed T-shirt. 65% Polyester 35% Cotton, to give a more natural feel, as opposed to full polyester T's. Please note, these shirts are slightly larger than an average "Gildan Softstyle" T-Shirt, so take that into account when ordering sizes (about half a sizer bigger than expected). Depending on how you wish to wear it, the bigger the shirt, the more of the design on the shirt!
(colours represented may differ to exact colour garment and colour ink used) FREE stickers with every order, while stocks last.
T-Shirt design from the animation/lyric video by John Howe of 'H.C.A.D.C' from the debut EP, 'Disconnect'. Viewable on YouTube @GrumbleBeeUK
http://johnhowemedia.co.uk
Everything @GrumbleBeeUK
Facebook - https://www.facebook.com/GrumbleBeeUK
Instagram - http://instagram.com/GrumbleBeeUK
Twitter - https://twitter.com/GrumbleBeeUK
YouTube - https://www.youtube.com/GrumbleBeeUK